Coinmarketcap (CMC), is one of the most popular crypto tracking websites. In addition to tracking crypto, it is also an exchange which means you can trade your EverestCoin token on it.
The website is currently eight years old and has huge traffic, especially from crypto traders and investors who wish to know the best price at which to either enter or leave the market.
And recently, they introduced the swap option so their users can now trade their favorite cryptocurrency pairs.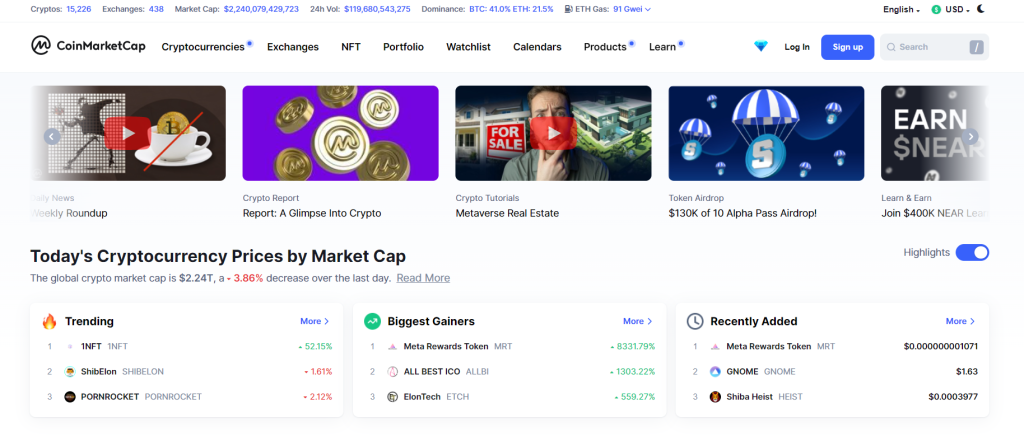 In this guide, I will show you how you can buy and trade EVCOIN tokens on coinmarketcap in a few simple and detailed steps.
Create an account on a centralized exchange
The first step in doing any cryptocurrency transaction is to register on a centralized exchange (CEX). Some of these are Binance, Coingecko, Coinbase, etc. In this article on how to buy EVCOIN on Dextools, I explained in detail how you can register on Coinbase.
Just in case you don't want to head over there, here are the steps you need to take to create an account with Coinbase.
Step 1. Go to the coinbase website and click on "Get started"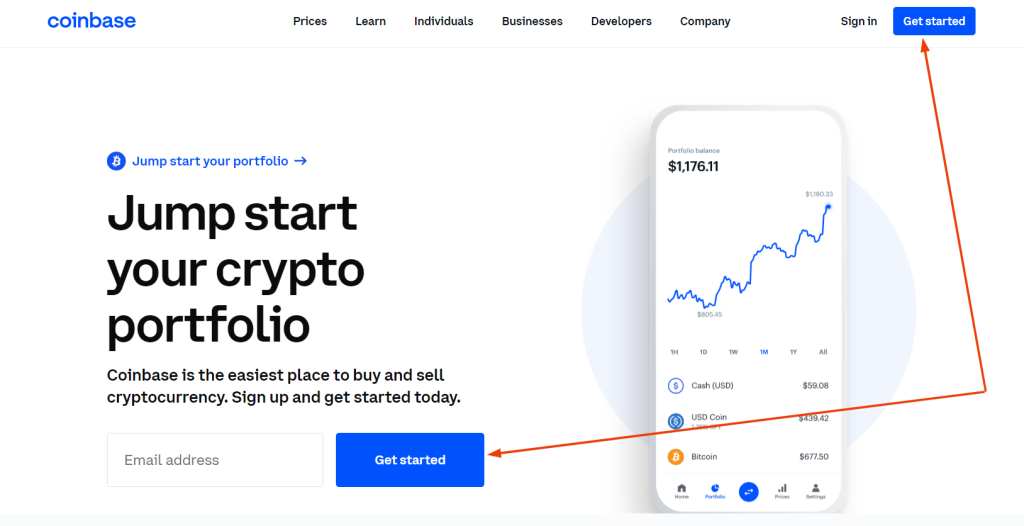 Step 2. Register and verify your account
To do this, you have to enter your email address and the password you wish to use on the site. Also, ensure you use your real name for the registration.
Once you submit, you will get an email address which you will use to verify your account. After that, you simply need to verify your mobile phone, set up a 2FA (two-factor authentication) to increase the security.
After that, log in and take the next step…
Step 3. Fund your Coinbase account
Before you can make any trade, you have to fund your account and buy either BTC or ETH.
The best and easiest option is to fund it using your credit card.
Step 4. Buy a cryptocurrency
Once you have funded your Coinbase account, buy BTC or ETH.
To do this, go to the "Buy" page and select BTC. Select the amount you want to purchase, choose your credit card as a funding option, and click "buy".
Step 5. Trade your BTC for BNB
Then trade it for BNB which is what you will use to buy EverestCoin (EVCOIN) directly.
If you have taken the steps above, then we will move to the next thing.
Create an account on TrustWallet, Metamask or any other wallet of your choice and fund it
To do this, you simply need to take the following steps:
Download the wallet of your choice: Example TrustWallet.
Register with your email address and confirm it.
Save the recovery phrase you are given and verify it.
Log in to your new wallet and change the network from Ethereum to Binance.
With this, your wallet is set up and ready to get funded and used.
Fund your wallet
To do this successfully, take the following steps:
Click on the BNB in your MetaMask wallet or your TrustWallet, and click on the "receive" button.
Copy the address that comes up, and head over to Coinbase, Binance, or whatever exchange you have your BNB on.
Click on "Withdraw".
Paste the address you copied earlier on in the space for "recipient address".
Verify that you are on Binance Smart Chain (BSC) at this point before choosing the BEP-20 (BSC) network.
Once verified, click on "submit" to transfer your BNB token to your wallet.
As soon as the transaction is done, the BNB will appear in your balance, and you will see the funds in your wallet.
Click on the "Swap" button on Coinmarketcap
When you open the coinmarketcap website, scroll down a bit and look to the right, you will see a new swap feature added.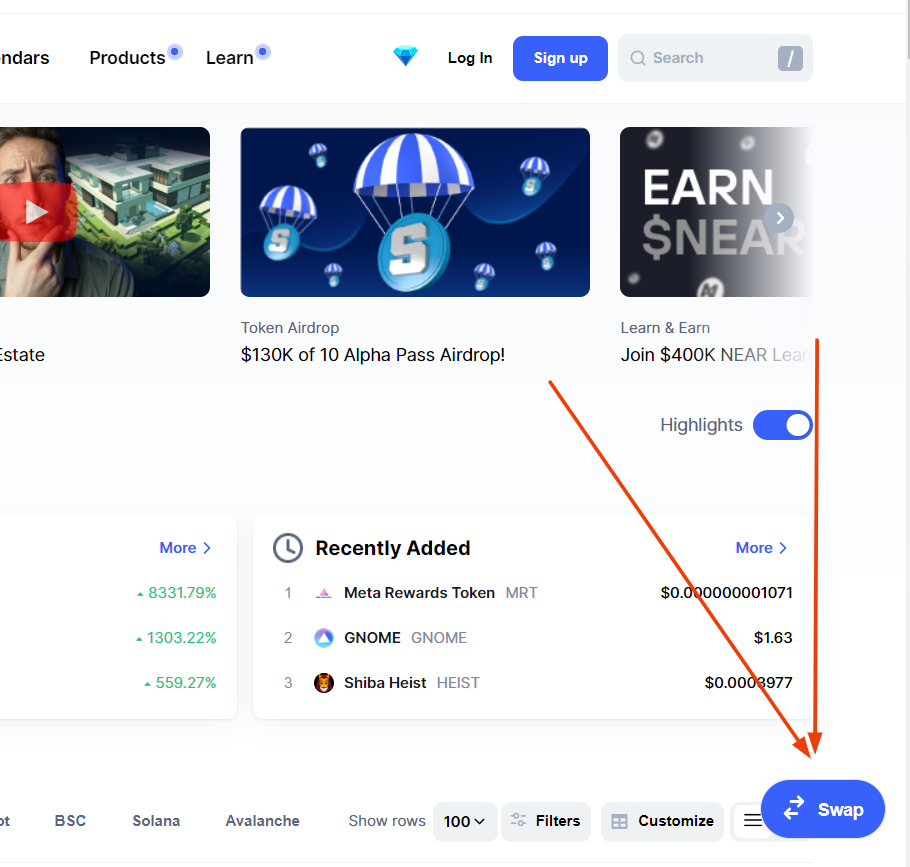 Click on the button.
Change the network
Once you click on the swap button, a new window will pop up as shown below. There are three important things to note there as they will form the next three steps you will take.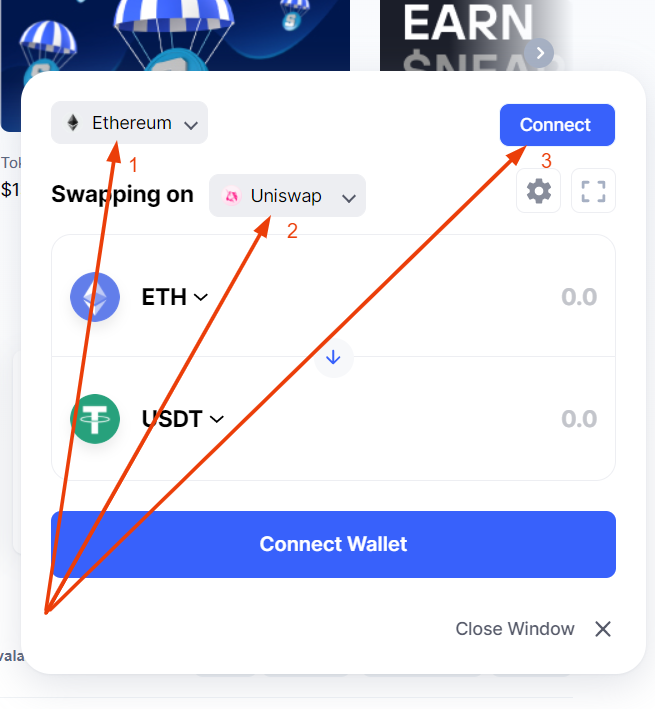 The first step is to change the network from Ehtereum to BSC.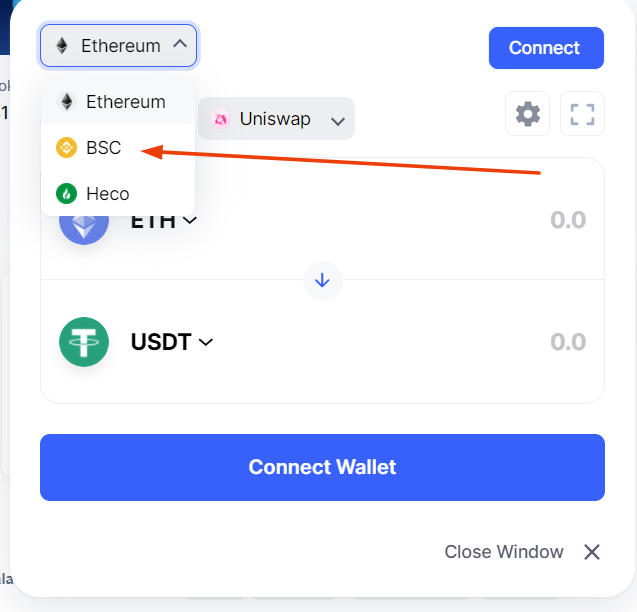 Click on Ethereum and from the drop-down button, you will see the list of available networks they have.
Choose BSC.
Choose Pancakeswap
Once you have chosen BSC as your network, automatically, the Uniswap will change to Pancakeswap as seen below.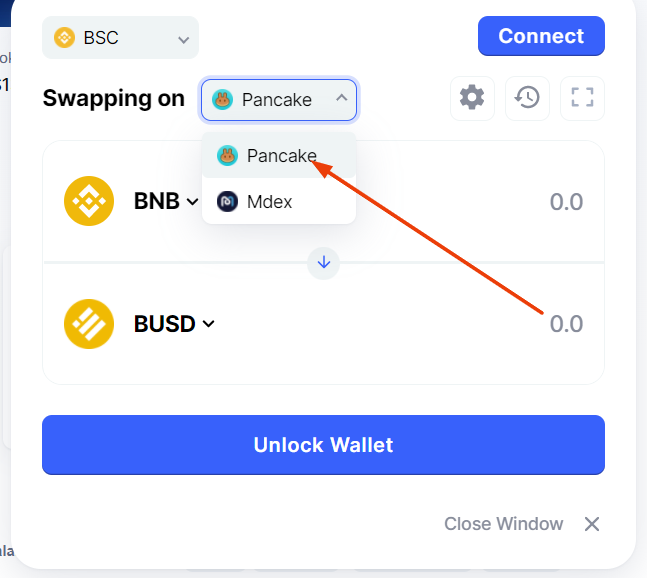 Connect your wallet to Coinmarketcap
To do this, simply click on the "connect" button in the new pop up window.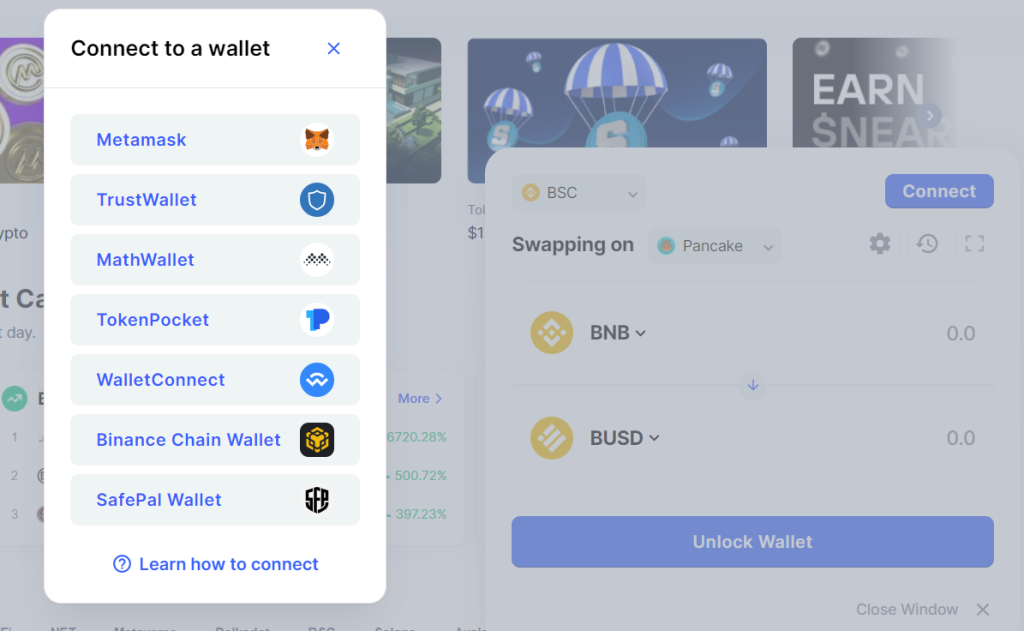 You will see a list of popular wallets. Choose the one you funded earlier and connect it.
Add the EVCOIN token
Once you have connected your wallet, go back and click one of the currency pairs.
It will bring up a drop down list of the thousands of cryptocurrency tokens currently listed on Coinmarketcap.
Simply paste the EverestCoin contract address.
Here is the EverestCoin contract address: 0x84B7BB9614Cf28226d1b0a07499472bc107e3000.
Simply paste it in the space that appears so it will bring up the EVCOIN token for you as shown below.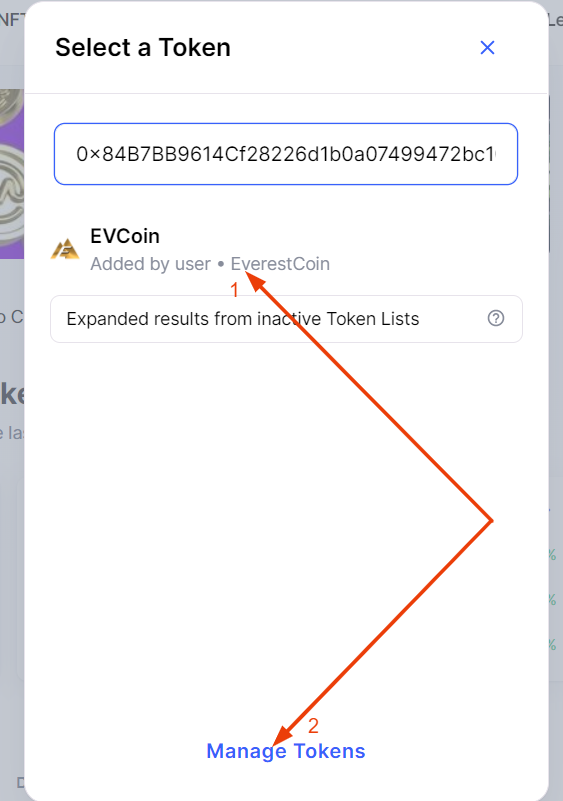 Then click on "EVCOIN" to add it for trade.
Choose the amount of BNB you want to swap and trade
Once you have added EVCOIN, all you need to do to trade at this point is to choose the amount of BNB you wish to trade.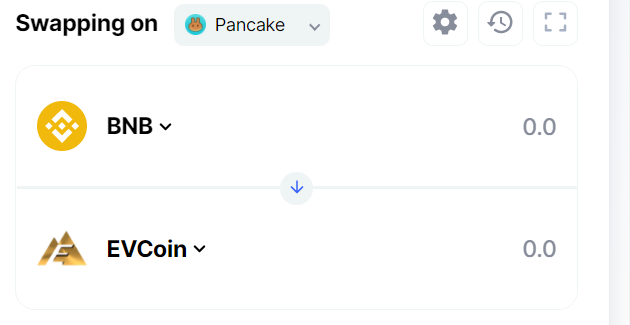 As soon as you choose the amount you wish to swap, the equivalent amount of EVCoin will show up.
After that, you can swap.
Congratulations, you are now an EVCOIN investor.